Summertime is the perfect season to gather with friends and family for delightful outdoor picnics. Alongside delicious food and refreshing drinks, incorporating engaging games into your picnic plans can take the enjoyment to a whole new level. In this post, we'll share a variety of exciting game ideas that will add laughter, friendly competition, and lasting memories to your summer picnics. Get ready to create unforgettable moments of fun and entertainment in the great outdoors!
Classic Lawn Games:No summer picnic is complete without classic lawn games that bring everyone together. Consider including games like:
Frisbee: Grab a frisbee and enjoy a casual game of throwing and catching with friends. You can also play ultimate frisbee for a more active and competitive experience.
Cornhole: Set up cornhole boards and challenge your picnic companions to a bean bag tossing contest. Aim for the target hole and score points to see who reigns as the cornhole champion.
Bocce Ball: Arrange a bocce ball set and enjoy a leisurely game of skill and strategy. Roll the balls as close as possible to the target ball (pallino) and outmaneuver your opponents.
Relay Races: Add some excitement and team spirit to your summer picnics with relay races. Divide into teams and organize various relay race activities such as:
Three-Legged Race: Tie one leg of each participant to their partner's leg and have them race together to the finish line. It's all about coordination and teamwork.
Sack Race: Grab some burlap sacks or large pillowcases and have participants hop their way to victory. The first one to cross the finish line wins!
Egg and Spoon Race: Balance an egg on a spoon and race against other participants without dropping it. It requires skill and a steady hand.
Water Games: Beat the summer heat with fun-filled water games that will keep everyone cool and entertained. Consider incorporating games like:
Water Balloon Toss: Pair up participants and have them stand at an increasing distance from each other. Toss water balloons back and forth, taking a step back with each successful catch. The team that lasts the longest without breaking the balloon wins.
Water Sponge Relay: Set up a relay race where participants have to soak a sponge in a bucket of water and pass it overhead or between their legs to the next teammate. The team that fills their bucket with water first wins.
Water Gun Tag: Arm participants with water guns and play a thrilling game of tag, trying to soak each other with water. Stay dry and avoid being tagged to become the ultimate water gun champion.
Scavenger Hunt: Add an element of adventure and exploration to your summer picnics by organizing a scavenger hunt. Create a list of items or clues for participants to find around the picnic area or nearby park. It could be natural objects, specific landmarks, or hidden treasures. The first person or team to complete the scavenger hunt successfully wins.
Giant Outdoor Games: Make a statement at your summer picnics by incorporating oversized versions of popular indoor games, such as:
Giant Jenga: Stack oversized wooden blocks into a tall tower and take turns removing blocks without toppling the structure. It requires steady hands and strategic thinking.
Giant Connect Four: Set up a giant-sized Connect Four board and challenge players to get four discs in a row, either horizontally, vertically, or diagonally.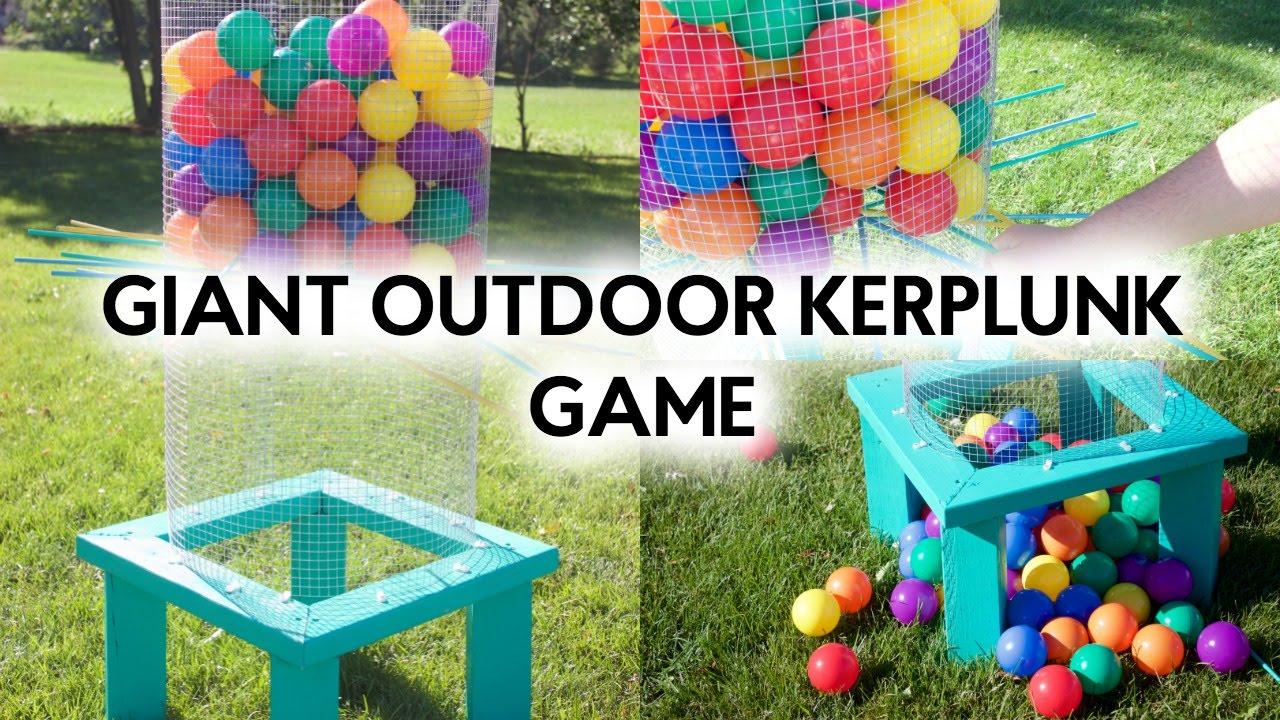 Summer picnics are the perfect opportunity to enjoy good food, beautiful weather, and memorable moments with loved ones. By incorporating these entertaining game ideas into your outdoor gatherings, you can elevate the fun factor and create unforgettable experiences. Whether you prefer classic lawn games, relay races, water activities, scavenger hunts, or giant outdoor games, there's something for everyone to enjoy.